Collaborative meeting with Bayern
Collaborative meeting with Bayern
On Monday the 3rd or June Expertos participated on the visit of a Bayern business delegation that was lead by Roland Weigert, Secretary of State for Economy for Bayern, and that included 30 members of business, state, media and politics. Its objective is to strengthen the relationship between both states.
Their trip started in Querétaro, a city where more than 80 german companies, 20 from Bayern, have established.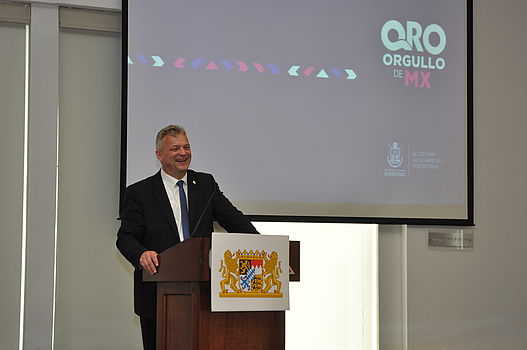 We met with business executives interested in collaborating with Expertos on Braingine use cases for the automotive industry, where Technical strengths and Knowledge can be shared in order to Monetize Innovation®.
Braingine enables Industry 4.0 by visual identification through Artificial Intelligence. It identifies Products on the Place of Consumption; and inspects Items and Materials on the Manufacturing Sites.